Viva Arkansas! Magazine has the following open position. (english)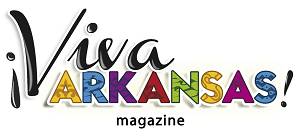 Viva Arkansas! Magazine Logo
Advertising & Marketing Account Representative.
miércoles, 26 de agosto de 2015
Por: Arkansas en Español
GENERAL SUMMARY DESCRIPTION:
Responsible for prospecting for and securing ad sales for publications on Viva Arkansas Magazine, Pitches benefits of advertising to client, negotiates prices, and explains client requirements to produce advertise. You will work closely with Corporate, medium to large business interested in promoting their business with the Hispanic market.
JOB RESPONSIBILITIES
· Sell ads for publications.
· Perform cold calling to get the attention of possible clients.
· Read scripts.
· Visit businesses to inquire about advertising sales.
· Sell ad space for monthly Magazine
· Build relationships with clients.
· Understand the needs of each client.
· Open to establish and keep relationships with people of different cultures.
· Know all advertising options.
· Explain to customers how specific types of advertising will help promote their products or services in the most effective way possible.
· Keep abreast of changes within the publication's demographics.
· Use statistics in sales pitch.
· Perform extensive research on clients and competitors.
· Explains to clients the requirements to produce advertises. As colors, corporate image, picture, quality and clarity in the message.
· Communicate to the copywriter the customer needs and preferences to produce the ad
· Follow up during ad production, review, and get proof authorization of ad
· Maintain records of prospects and sales.
· Draw up contracts for advertising work, and collect payments due.
· Convey ad changes and discrepancies to copywriter.
· Focus on growing existing accounts and acquiring new clients.
· Conduct meetings.
· Make sales presentations.
· Sell general or direct response print ads to our monthly publication and print shop products.
· Obtain and study information about clients' products, needs, problems, advertising history, and business practices to offer effective sales presentations and appropriate product assistance.
· Handle incoming inquiries to buy ad space.
· Book sales appointments.
· Walk door-to-door and solicit business.
· Present sample ads to the client.
REPORTING:
Reports directly to the Sales Manager – Copywriter
SKILLS AND QUALIFICATIONS:
· Must possess minimum two years of experience in the services sales sector.
· Possession of high school or college diploma in public relations, business, marketing, communications or similar.
· Basic knowledge on photography, (photo shop and graphics art a plus )
· Proficiency in using Microsoft Office Suite applications and contact management software.
· Demonstrate aptitude for problem-solving; ability to determine solutions for customers (consultative sales approach).
· Must be results-orientated and able to work both independently and within a team environment.
· Must possess excellent verbal and written communication skills. Bilingual English and Spanish is a plus but not necessary.
· Strong leadership abilities to help creating ideas with some Public Relations and networking to insure growth and success within our company.
· Valid driver's license and available to drive within 30 miles ratio of Little Rock. Possession of Customer Service skills, Closing Skills, Prospecting Skills, Negotiation, Self-Confidence, Product Knowledge, Presentation as well as Client Relationships skills, and motivation for Sales Goals.
This is a full time position, for immediate consideration; please submit your resume along with salary expectations to mario@vivaarkansas.com
Opina sobre este artículo